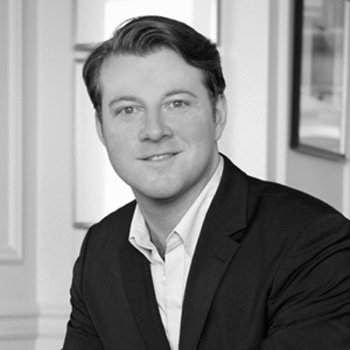 EXACTING STANDARDS
Creating calm, tranquil, strikingly beautiful living spaces that complement the unique personalities and lifestyles of each client has become the hallmark of Philip Mitchell Design.
PMD has built an international presence thanks to its reputation as a collaborator with a passion for architecture and a love for curated spaces. The firm's success is based on interiors that convey individual style, warmth, comfort and often, historical references.
As a full-service firm with offices in Toronto and New York, Philip Mitchell Design places a special emphasis on customization and appreciation of detail.
We expertly and creatively manage architectural design services, overseeing projects from initial design concept to landscaping to decorating, art consulting and even bespoke furniture design in a collaborative and curative way. This is how a client's personality and own style emerge from the firm's design process.
As principal of Philip Mitchell Design, Philip masterfully creates warm, inviting, comfortable living spaces; interiors that combine form, function and balance with a gracefully edited selection of fine furnishings, art and accessories.
Renowned for his passion and energy, Philip Mitchell established Philip Mitchell Design in 2002 after previously working for two of Canada's largest interior design firms.
Philip was raised between the Canadian countryside and the urban lifestyle of Los Angeles, California in a household steeped in design. Bookshelves stacked with life and style stories of Sister Parish, Mies van der Rohe, Edwin Lutyens, Elsie de Wolfe, Robert A.M. Stern inspired Philip's tendency toward the classics with a strong appreciation and understanding of contemporary very early on.
Philip's approach is modern yet understated, with a relaxed "people-ready" ambiance, refined color palette, urbane aesthetic and distinctive, casually elegant style.